Skip to Content
Thorough and Trustworthy COVID-19 Cleaning Services
Promet Groups Inc. provides trustworthy and thorough COVID-19 cleaning to Canada commercial property owners. We apply the same high standards and quality assurance to all COVID-19 cleaning jobs as we do to all our other services. The only difference is the stakes. We understand that the health and safety of our clients' customers and employees are in the air, so we want to do our part in creating better working spaces. We use a variety of methods to do so. Whether your company has a known outbreak or you're proactive, we can help.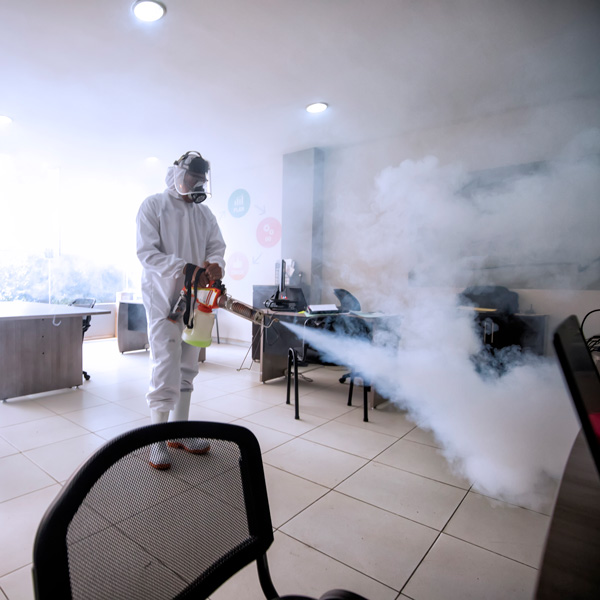 We Systematically Target All High-Traffic Areas
Coronavirus and the respiratory sickness that follows it – COVID-19 – can spread through surfaces. Businesses have dozens of such areas where a person can unknowingly spread the virus. Doorknobs, countertops, elevator buttons, light switches, and more are all problem areas. We address the issue by instituting a set of processes that address these high-traffic objects and areas systematically. Our team can come to your property following an outbreak. We can schedule regular cleanings on a daily or weekly basis.
Sanitizing, Disinfecting, and Protection from Future Germs
The first step we take is to sanitize every surface on your property. Sanitizing is a necessary action. It will reduce the germs on those surfaces to a healthy level. We are capable of doing so on everything from couches to kitchen countertops. Next, we disinfect. This process kills harmful germs. They include the novel coronavirus. Finally, we protect your property from future incidents by scheduling regular sanitizing and disinfecting services. This three-step process ensures that our professional cleaners remove all remnants of the virus from the building.
We Test Our Employees Before They Come to Your Business
Staying safe during the pandemic is essential to any business. If you or someone at your company recently had COVID – or you hosted someone who tested positive – we can help. We encourage you to contact our professional cleaners immediately in either case. Hiring Promet Groups Inc. to handle the post-COVID cleaning responsibilities is the safest way to prevent other infections. We will arrive on-site wearing PPE gear. Additionally, we test our employees to ensure that no cleaner sanitizes and disinfects surfaces while infected with the virus.
Contact Us Today for Commercial Cleaning